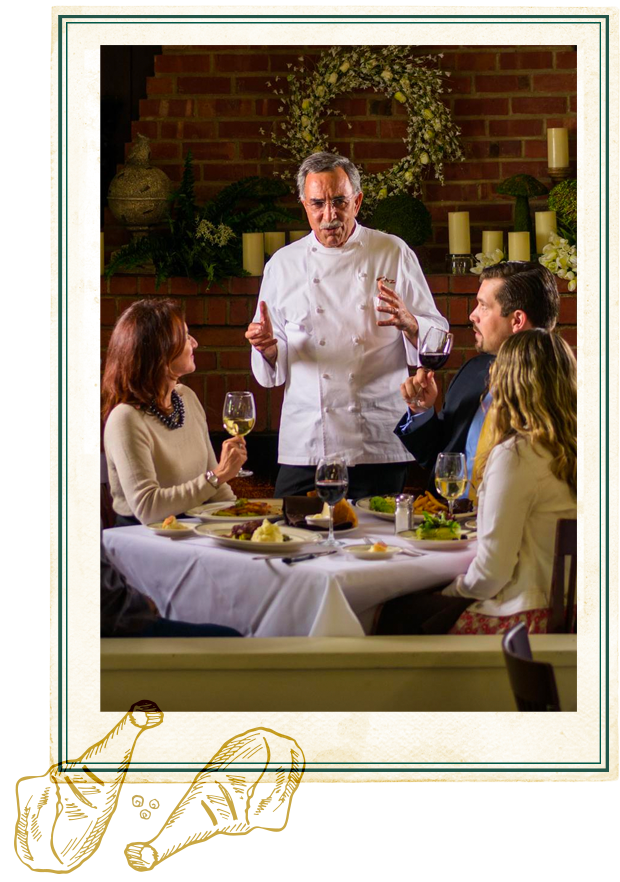 Faz Poursohi's success as a restaurateur is firmly built upon his love for food and cooking that developed by growing up in Soh, in a family that took culinary matters very seriously. Throughout his childhood, the family farm provided organic resources that set the tone for all the meals cooked in a kitchen that was regularly filled with the aroma of traditional Persian baked goods—something that left a lasting impression in Faz's approach to cuisine.
After studying mathematics in Tehran, Poursohi moved to the United States in 1974, earning a degree in Systems Engineering at the University of Illinois. While in Chicago, he met Rich Melman, owner of Lettuce Entertain You, a popular restaurant group. He quickly became a part of Melman's management team and was instrumental in the opening of several successful restaurants.
In 1981, Poursohi moved to California to become the opening day chef at MacArthur Park in Palo Alto, part of the Spectrum Foods restaurant group co-founded by Bay Area restaurateur Larry Mindel. He was hired out of Chicago to open the Restaurant chain that became known for having "the best ribs in town." After all, the Bay Area and its vast array of fresh produce had always intrigued him.
For more information, please visit the FAZ Restaurant Group website.
"Food is about freshness and flavor—not about ingredients buried in complex combinations. Go to a farmer's market and smell the fresh herbs, grow or pick vegetables off the vine when you can. This is the inspiration behind cooking!"